Kick-ass coffee, biodynamic wine and sunshine soul food at California Coffee & Wine
Whether you want to start your day with a truly special coffee and one of our brunch dishes, made with love and locally-sourced ingredients, or you want to spice things up with our Friday and Saturday California Nights, we've got you covered.
From 4pm-9pm every weekend, Altrincham goes LA with our delicious menu of burgers, quesadillas, sushi, salads and much more.
You can relax into the evening with a bottle of our biodynamic wine, a beer, a cocktail or a G&T with some of our grazing dishes or sharers. A glass of Prosecco and a few olives can be the start of something truly special; or order a Cali nachos sharer and a bottle of rosé. Whatever you chose, the weekend starts here with great friends, great food and a massive selection of drinks.
Altrincham's California Coffee & Wine embodies the laid-back good living of the USA's West Coast. Read on to find out more, or check out our menu and shop, or book your visit now.
We've been shortlisted for an award!
We're delighted to have been shortlisted in the Most-Loved Restaurant (Casual) category at the Official Manchester Awards Event 2023.
If you'd like to add your votes for this year's awards you can do so here, and if you'd like to book tickets or a table for the event itself, click here.
Thank you to everyone who votes and for all our friends for making California Coffee what it is today!
Vote
Tickets
We care about our coffee and it's served within 24 hours of our biodynamic beans being roasted. The early starts are worth it for coffee this fresh.
Made with the purest water from PristineHydro filtration, nothing tastes like California Coffee & Wine coffee.
Learn More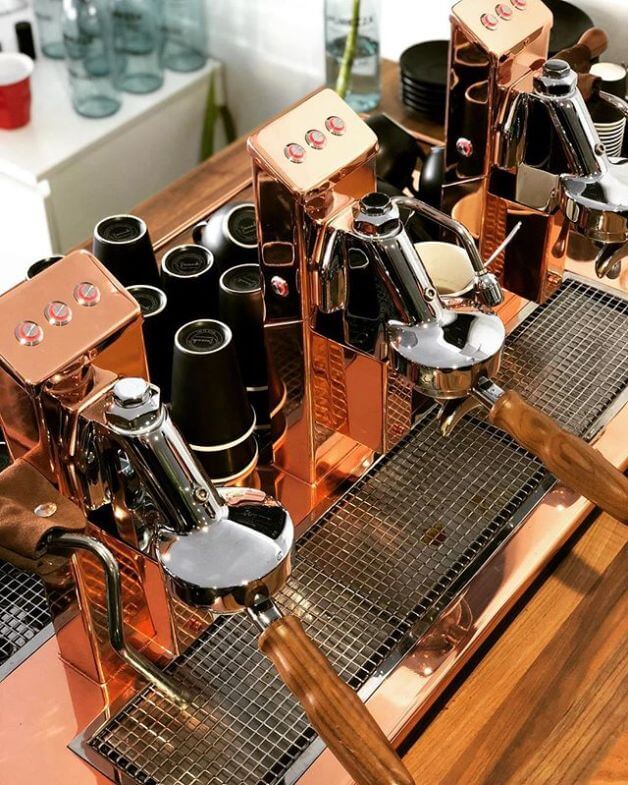 Biodynamic California Wine
Our biodynamic wine is made from 100% certified organic ingredients, processed without synthetic agents.
If you're looking for a uniquely Californian feel to your libations, whether you're coming to see us in our Altrincham bar, or would like some of our speciality wines delivered to your door, we've got you covered!
Learn More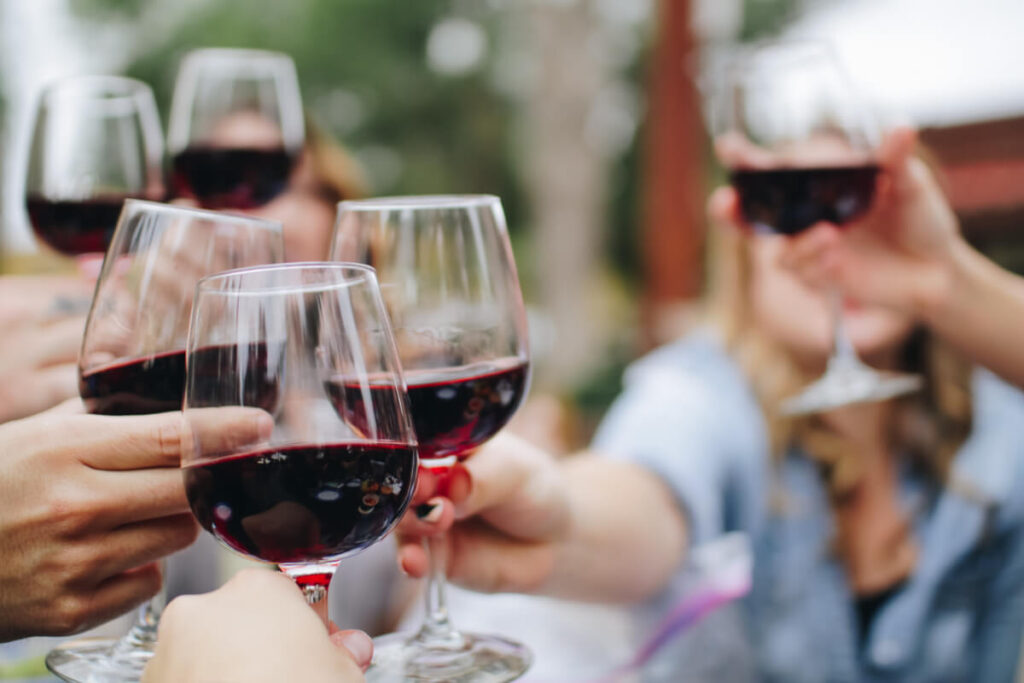 Our food is fresh and full of flavour with veggie and vegan options an important part of our menu. At California Coffee & Wine our pulled jackfruit tacos are as tasty as our El Classico quesadilla, all melty-melty cheese, grilled chicken, sweetcorn and jalapeños.
We do get busy, so why not have a look over our menu at your leisure then book ahead to ensure you can enjoy your own slice of California!
Learn More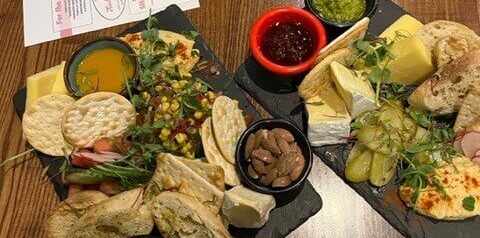 For a limited time only you can check out our amazing Festive Fondue Sharing Boards.
Get an insight into the life of Justin Orozco – founder of California Coffee – and his journey from Los Angeles to Altrincham in this short biopic by Alan Forrest Smith.